Restore your Smile and Self-confidence with Professional Teeth Whitening
Professional teeth whitening is one of the most common cosmetic dentistry treatments at our Fort Lauderdale, Florida dentist office. Many of our patients love the immediate improvement in their appearance in just one dentist visit.
Sparkly, white teeth are associated with youth and good health. As time passes, many of us accumulate stains from regular consumption of tobacco, coffee, wine, and certain foods. Although yellow or brown teeth do not necessarily reflect poor oral hygiene, there is still a stigma with stained teeth. You don't have to live with stained teeth, at Raynald Michel DDS, we offer affordable and immediate results to melt years off your appearance.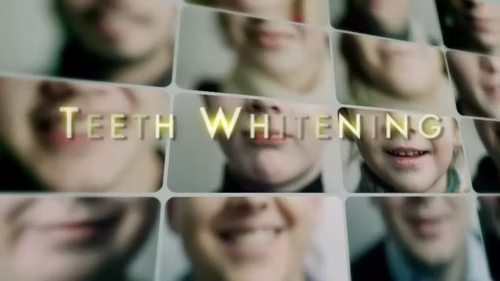 At a young age our teeth are healthy white. But overtime the enamel coating the tooth is so slowly worn down. Causing our teeth to become stained and yellow, which is why teeth whitening is become increasingly popular today. There are a few methods for whitening. They include at home and in office. With in office treatments, you will see faster results, receive the safest treatment for bleaching the teeth, and yield the whitest smile. So, don't settle for teeth that have become stained from years of coffee drinking, tobacco use, or just aging. Ask your dentist about whitening options that may be right you.
Professional teeth whitening is an excellent cosmetic dentistry solution. Dr. Michel offers both in-office and take-home teeth whitening to fit with your lifestyle needs. If you live in the Fort Lauderdale, Florida area or are visiting for vacation, we can fit you in for a professional teeth whitening treatment.
In-Office Teeth Whitening
If you are visiting Fort Lauderdale, Florida and are thinking of making the most of your vacation photos with a quick whitening touch-up, or if you want a relaxing twenty-minute respite to your busy day—you would be surprised at how much improvement a session can make on your smile. Many of our patients come in to improve their pearly whites for special events like a wedding, job interview, family or class reunion, or to treat themselves.
During your session, Dr. Michel will make an impression of your teeth to customize a whitening tray that fits tightly over your teeth. A whitening gel is applied to your teeth and let to set for twenty minutes. Many patients will see an immediate change to their teeth, and the whitening will continue to work over the next twenty-four hours.
Take-Home Teeth Whitening in Fort Lauderdale
Some of our Fort Lauderdale, Florida patients prefer to enjoy teeth whitening in their own home, which is an option at Raynald Michel DDS. Customized take-home trays are made at our dental office, and Dr. Michel will show you how to use your trays and gel. The process is simple and instructions on the length of time are provided so you can enjoy the maximum benefits of professional teeth whitening. Dr. Michel may recommend professional teeth cleaning to maximize the benefits of your whitening, as plaque build-up can create uneven whitening.
Once our patients compare their new shades to their old colors, many are amazed and shocked! You may not even realize how dull your teeth have become until you brighten it a few shades.
Schedule Your Appointment for a Whiter Smile!
Professional teeth whitening is a safe, affordable, and comfortable way to change up your look. Contact our Fort Lauderdale, FL dental office to schedule an appointment to make you look and feel fabulous.