Correct Imperfections with your Smile using Porcelain Veneers
Do you find yourself hiding your smile because of imperfections in your teeth? Do you have chipped, stained, misshapen, or unevenly spaced teeth? If so, you might be an ideal candidate for porcelain veneers in Fort Lauderdale, Florida. Porcelain veneers are a popular and efficient way to fix any flaws quickly to provide you with the gorgeous smile you deserve.
What Are Porcelain Veneers?
Porcelain veneers are extremely thin shells bonded to the front surface of your tooth. Veneers can fix common issues like uneven gaps, badly stained enamel, chipped or broken teeth, and oddly shaped teeth.
The Process for Porcelain Veneers
If you have decided to reshape your smile to bring out the best side of you, the first step is to schedule an initial consultation with Dr. Michel. During your visit to our Fort Lauderdale, FL dental office, we will make an impression of your teeth to begin the process of creating a personalized veneer that blends in with your smile.
While we fabricate your veneer in our dental lab, Dr. Michel will prep your tooth for bonding. During this process, a small amount of tooth enamel will be removed to create a perfect fit. Dr. Michel will place a temporary veneer until your permanent veneer is ready.
As soon as your new porcelain veneer has been shaped and shaded to match your existing teeth, it will be bonded permanently to your tooth. Porcelain veneers look exactly like your natural teeth, and no one will be able to tell the difference. The entire process typically takes two dental visits and is comfortable and pain-free.
Chair Side Composite Veneers
Composite veneers are a perfect option for patients who want same day results. With composite veneers, you can see an immediate improvement in your smile. Dr. Michel can help you make an informed decision regarding our full range of cosmetic dentistry treatments that fit your lifestyle and budget.
Dr. Michel customizes your tooth-colored composite veneers and bonds them to your teeth. The veneers are shaded to blend with your existing teeth to give you a natural-looking smile. Composite veneers can correct the same dental imperfections that porcelain veneers cover, such as chipped teeth, worn enamel, stained teeth, and overcrowding. Dr. Michel can design your smile to fit your personality, style, and natural contours of your face to give you a personalized and beautiful smile.
Real Patients, Real Results
Before and After Transformations by Raynald Michel, DDS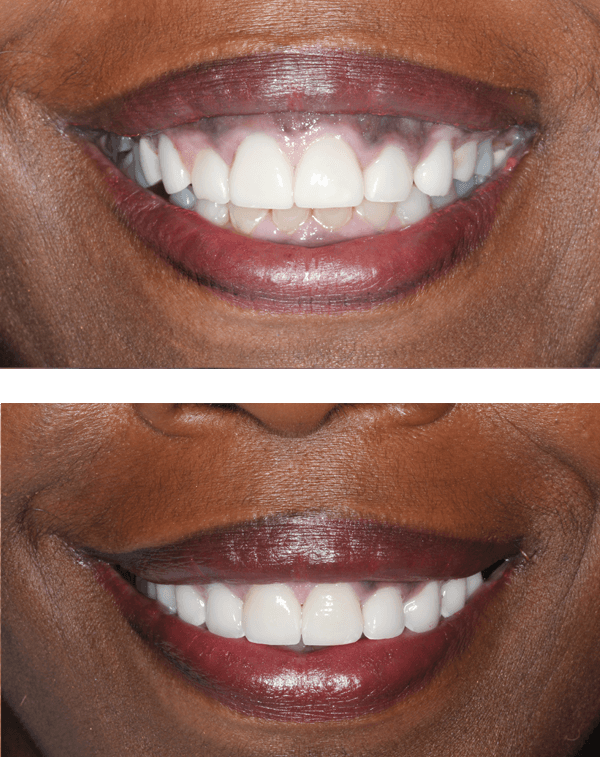 Caring for Your Veneers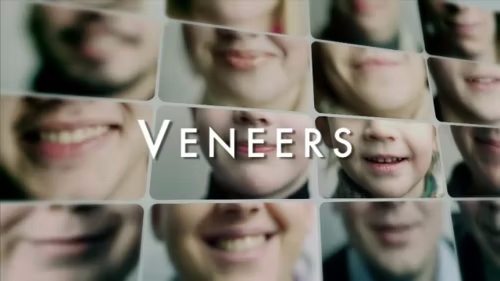 Veneers are thin handcrafted porcelain shields worn on the front of the tooth which improve the appearance of teeth that are chipped, cracked, stained or worn. Veneers are thin as contact lenses, and are an aesthetically pleasing option of closing gaps, lengthening teeth, and providing symmetry to make your smile more natural. Veneers are intended to last for many years without changing color. They are one of the most popular cosmetic procedures in dentistry. Ask your dentist if veneers may be right for you.
Veneers are stain resistant and durable; however, it is important to avoid chipping them. Caring for your veneers is as simple as regular brushing and flossing, as well as biannual dental visits for teeth cleaning and check-ups. With proper care and maintenance, your veneers could last a long time. Porcelain veneers can last 10 to 15 years and can be replaced if needed. Composite veneers can be removed and replaced as needed.
Are You Interested in Veneers in Fort Lauderdale?
Don't let your smile affect your self-confidence; you can give yourself the beautiful smile you deserve. Your smile makeover starts with an initial consultation with Dr. Michel; after a complete evaluation, we will customize a plan to fit your smile needs. Contact Raynald Michel DDS today to begin your smile journey!