Safeguard your Oral Health and Restore your Smile with Quality, Professional General Dentistry
At Raynald Michel DDS, we offer a wide array of dental treatments to help maintain your oral and general health.
Good oral health means clean teeth and gums that keep your smile looking healthy and young. Patients at our Fort Lauderdale, Florida dental office have the full dental care spectrum to choose from, everything from essential dental cleanings to professional teeth whitening, porcelain veneers, tooth extractions, dental implants, and dental crowns—all done in a peaceful and comfortable environment.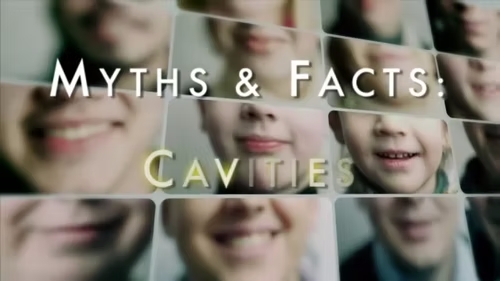 Fact or myth? If you have a cavity, you will know it. Myth, Mild tooth decay has no symptoms. Sensitivity begins to occur when the tooth decay is already causing damage to the nerve. Today's dentistry prevents tooth decay with sealants and other conservative methods. Fact or myth? Sugar is the prime cause of cavities. A fact and also a myth. Acid is the main trigger in producing the bacteria that causes cavities. The bacteria is then fueled by the consumption of carbohydrates. Sugar is a trigger in cavities, but carbs as a whole are the main cause. Fact or myth? Cavities are the prime reason for root canals. Myth. Root canals are a result of nerve damage. And untreated cavity could lead to nerve damage, but root canals are on set by number of different factors. Facts on myth? Brushing and flossing are the best way to prevent cavities. Fact. Fact or myth? Expensive toothpastes are always better than cheaper ones. Myth. Different toothpastes are better for different teeth in situations. Sometimes moderately priced toothpaste can be more effective. Ask the dentist about what might be best for your teeth. And always look for the ADA seal of approval. Fact or myth? If a tooth is white, it must be healthy. Myth. Under the surface there may be cavities, problems with the root or other abnormalities. Fact or Myth? Teeth whitening is harmful because it damages enamel. Myth. There are many modern teeth whitening processes that have minimal harmful effects. Teeth whitening isn't for every mouth or person though. Consult the dentist before you proceed with whitening treatments. Fact or myth? Dentists should be feared. Myth. With today's advancements in technology and safety practices there is nothing to worry about. Procedures are as quick and painless as ever. Fact or myth? You should visit your dentists at least twice a year. FACT.
We can provide any dental service you need at our 33306 dental office. If you are in any dental or cosmetic need in Fort Lauderdale, Florida, do not hesitate to contact us today! We offer basic dental cleanings, deep cleanings, professional teeth whitening, same-day veneers, and dental emergencies.
As our patient, we are here for you while providing a safe and comfortable environment.
What Can General Dentistry Provide?
Our Focus Is on You
Your Comfort Is Our Priority
Modern Dental Technology to Treat You Faster
Schedule Your Next Dental Cleaning
What Can General Dentistry Provide?
Our Fort Lauderdale, Florida general dentist, Dr. Michel, can provide a broad selection of dental services that are essential to your oral health, including:
Preventive services—To keep your teeth and gums healthy and prevent gum disease and tooth decay, Dr. Michel offers comprehensive exams and cleanings. These services include essential teeth cleaning and dental exams, including diagnostic images from x-rays.
Dr. Michel may demonstrate proper at-home techniques to improve your oral health and may recommend sealants or fluoride if needed. During your visits to our Fort Lauderdale, Florida dental office, you can discuss your lifestyle, any pain or discomfort, or sleep issues. Dr. Michel may recommend a mouthguard if you have an active lifestyle or a nightguard to help with sleep apnea. Preventative services are varied and are designed to keep you healthy and pain-free.
Restorative Services—If a tooth or gum issue comes up, Dr. Michel will provide you with quick and efficient dental treatments. A typical dental restorative service is removing tooth decay and protecting your tooth with a tooth-colored filling. Restorative services also treat dental emergencies like broken or knocked-out teeth. Dr. Michel can diagnose and address oral issues like gum disease and infection.
If you are missing a tooth in Fort Lauderdale, Florida, Dr. Michel can offer several options for tooth replacement, including dental implants, dental bridges, or dentures. Root canal treatments and Invisalign are also available depending on your smile needs.
Cosmetic Dentistry—While Dr. Michel is highly-skilled in keeping your teeth and gums perfectly healthy and clean, he can also help you shape your smile to be stunning. Cosmetic procedures range from quick and non-invasive to comprehensive. Some of our most popular treatments include professional teeth whitening, porcelain veneers, and dental crowns.
Our Focus Is on You
Our general dentistry in Fort Lauderdale, Florida is committed to providing high-quality patient care. Dr. Raynald Michel works closely with our patients to educate them on how to improve their oral health, along with going through their cosmetic dental options to enhance their smile.
Not only will we keep your teeth and gums strong and vibrant, but we'll also use our modern dental technology to improve how they look. We work hard to design a warm and relaxing environment that provides comfortable dentistry.
We build our patient relationships on honesty and trust. We go through each step of the procedure before starting; it's vital that we educate and inform patients so they can make the best decision for their oral health. Time is an invaluable asset, and we do our best to accommodate your scheduling needs. We know how busy our patients are. Your dentist in Fort Lauderdale is available for your emergency or general dental needs.
We take all the time you need to answer your questions and ensure that you receive quality customer care.
Your Comfort Is Our Priority
We recognize that maintaining regular visits to the dentist is not always essential to those who have dental anxiety. We go above and beyond to design an environment where people feel safe and comfortable. We want to develop a bond of mutual trust and respect with each patient, no matter their age.
While we love interacting with and getting to know our patients, we also appreciate that they want to get back to their day as soon as possible. In order to speed up your dental cleaning and exams, we have invested in the latest in dental technology. Through modern equipment like digital x-rays, intraoral cameras, panoramic x-rays, and digital sensors, we make patient treatment less invasive and less costly. If we can make your experience with us more pleasant, please let us know!
If you haven't seen a dentist in a while, you won't have to worry about judgment from us. We know that life can get hectic, and it's not our place to scold our patients. We are here to gently guide you through your dental health journey. We can't do anything about the past, but we can work towards a healthy future.
Are you worried about finances? Don't let your concerns keep you from necessary dental procedures. Our friendly front desk staff can help you go through your insurance benefits, third-party financing, CareCredit, and more. We work with many insurance companies, and we'll work hard to get you the maximum benefit for your plan.
Modern Dental Technology to Treat You Faster
Dr. Raynald Michel knows that quality dental equipment makes all the difference. When we can view your oral cavity with clarity, detail, and precision, it makes it easier for us to diagnose and heal. We can save you time and money by keeping up with modern dental technology in order to make your experience with us comfortable, reliable, and effortless.
Our top-notch dental equipment will get patients out of the dentist's chair faster and on with their lives. We incorporate dental tools like digital x-rays to get a clear perspective of your mouth and to locate any oral health abnormalities. Our intraoral camera allows patients to see precisely what their dentist in Fort Lauderdale sees; this makes it easier to make informed dental health decisions.
We keep our patient records and x-ray images digitally so we can communicate quickly with insurance companies, other offices, or for efficient record keeping. Since we don't use paper files, we can be environmentally friendly and economical.
General Dentistry Services
General dentistry in Fort Lauderdale, FL is critical for a lifetime of good oral health. Dr. Michel provides the following general dental services for you and your family:
Routine dental check-ups and exams
Dental cleaning
Dental sealants
Dental bonding
Fluoride treatments
Night-guards
Dental crowns
Dental fillings
TMJ and bruxism
Gum disease therapy
Oral cancer screening
Preventive or general dentistry fights back against periodontal disease, cavities, abscesses, sleep disorders, and other serious health issues. Dr. Michel takes time to educate patients by demonstrating proper brushing and flossing styles.
If you have tooth pain or anything unusual with your oral health, come in to see our Fort Lauderdale dental office right away.
Schedule Your Next Dental Cleaning
The best way to avoid painful (and costly) dental issues is by diligently practicing an excellent oral health routine. Schedule your dental check-up and exam today to maintain your beautiful smile.