Crowns and Bridges in Fort Lauderdale
You may have heard of dental crowns or bridges in passing, or maybe Dr. Michel has recommended them as a dental treatment. Dental crowns and bridges are common dental procedures that treat a variety of dental issues, such as broken or damaged teeth, badly discolored teeth, gapped or misshapen teeth, and missing teeth. Our patients in Fort Lauderdale, FL who have teeth that need to be corrected, protected, or restored have safe dental options that can treat and protect their smile.
Dental Crowns in Fort Lauderdale
Dental crowns are caps that Dr. Michel uses to improve teeth that are damaged, cracked, badly stained, or otherwise in need of repair. The cap fits over the entire tooth and helps protect and provide support. The dental crown can withstand normal use like chewing and speaking while enhancing the look of your smile. Dental crowns can be used to protect a fragile tooth or to change the look of your tooth.
Dental crowns can be made from different materials that are used to create a natural, healthy looking smile. At Raynald Michel DDS we use metal-free porcelain crowns, a popular choice for creating a natural appearance of tooth enamel.
Dental Bridges
Tooth loss is a common event that happens to many people, either due to tooth decay, illness, or injury. Some Fort Lauderdale, FL patients may experience the loss of one or multiple teeth in different areas of their smile.
While tooth loss does change the cosmetic appearance of your smile, there are other oral concerns that come into play. Normal daily actions like chewing or speaking can be harder with a missing tooth. When there is a gap in your mouth, adjacent teeth tend to shift towards each other. This shifting can change the shape of your smile, and lead to facial sagging which can have an aging effect. Therefore, it's important to fill the gap a missing tooth creates in order to prevent further oral issues. Even if your missing tooth is not visible when you smile, restoring it is crucial.
Real Patients, Real Results
Before and After Transformations by Raynald Michel, DDS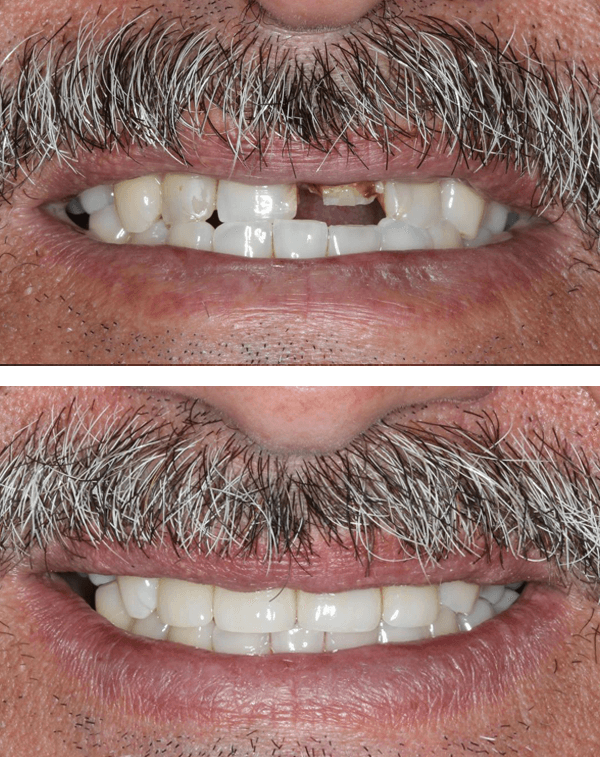 Porcelain crowns – Porcelain crowns were fabricated to restore and create a more balanced and symmetrical smile.
The best option for many patients in Fort Lauderdale, FL is a dental bridge. Dental bridges are used to restore a missing tooth and your smile. Bridges work by bonding dental crowns to the nearby teeth of a gap and attaching an artificial tooth between the crowns.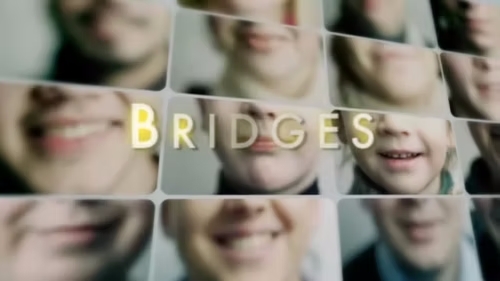 A bridge is a non-surgical way to replace one or many teeth. A bridge uses the adjacent teeth as anchors to support the missing tooth or teeth. With today's dental advancements, a bridge can be fabricated in a fairly short period of time, using a metal or nonmetal foundation. Don't let that missing tooth affect the way you speak, eat, and smile. Bridges yield immediate results that last a lifetime. Ask your dentist what type of bridge may be right for you.
Dental bridges help prevent teeth from shifting and allow you to eat and speak normally. Restoring your smile improves your appearance and prevents facial sagging from occurring.
Learn More about Your Dental Options
Are you interested in learning more about tooth implants? If you have damaged or missing teeth, we can help fix your smile and give you a better quality of life. Please call our Fort Lauderdale, FL dental office to schedule an examination. Dr. Michel will sit with you and go through all your options so that you can make the best choice for your smile.